By Diptimayee parida | bangalore August 21, 2017
To honor the elephant headed God Ganesha's birthday, Hindus celebrate the 10 day festival "Ganesh chaturthi". He is known as the god of beginnings because he is honored at the beginning of every Hindu ritual programmes. Ganesha is known by 108 names, but widely known as Ganapati or Vinayaka.
There are two different stories in history about the birth of Lord Ganesha. It is said that devi Parvati created ganesha from the dirt of her body when having a bath. Then she told him to guard her door while she finishes her bath. At that time lord Shiva want to enter into the cave, but ganesha didn't know him and stopped him to enter. Then angry Shiva severed the Ganesha's head. Parvati was enraged and ganesha will live again by the promise of Lord Shiva. Shiva fixed the elephant's head on the child and brought him back to his life.
Another story tells that Lord Shiva and Parvati created ganesha with the request of all devatas, to be a obstacle creator in the path of demons. The Vighnahartaa always help devas. So Ganesha chaturthi is celebrated all over India during the month of Bhadra. It is the mid August or mid September and last 10 days ending on the day of Ananta chaturdashi. Maharashtra is famous for the ganesha festival. It was first celebrated by Chhatrapati Shivaji Maharaja.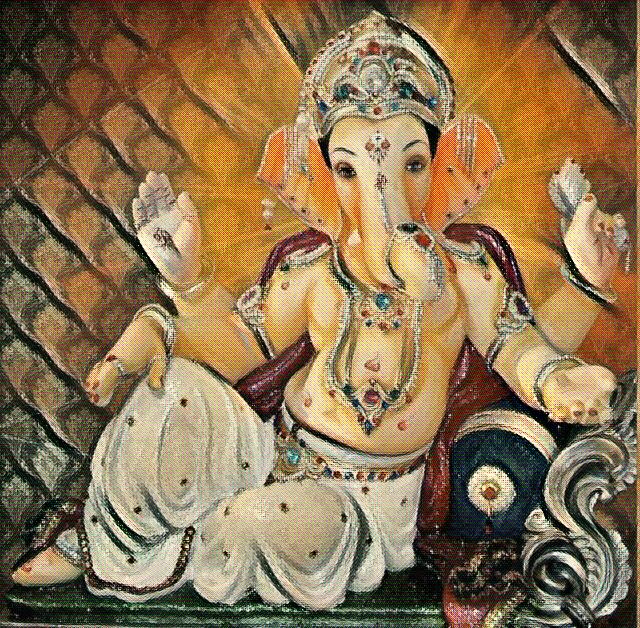 A clay model of Ganapati is made before the ganesha chaturthi. The idols size available from 3\4th inch to 25 feet tall. The main prasad in this festival is modak offered to lord ganesha. During this festival many pandals are decorated and the Vinayaka is worshiped for 10 days. The four most important rituals done in the festival. They are pranapratishhtha, shhodashopachara- 16 forms of paying tribute to ganesha, uttarpuja and Ganesh visarjan. On the 11th day of this festival his procession is accompanied with dancing and then the idol is immersed in flowing water.
As ganesha is considered as "Buddhi Pradayaka", it is a very important festival for students. They worship the lord to illumine their mind.