Nava Ratri Puja
By Himanshu Nayak | Bhubaneswar August 27, 2017
Mata Adashakti is the only solution to overcome ignorance metaphor misery. In Dwapar era, mother Durga killed Kansa..
In ancient times there was a man named Sudhakar in Kaushal named country. He was very poor. But his family was very big. He had 15 children to feed. Due to the lack of money, he could not properly raise them. Because of that, they had to starve a lot of time. Sudhakar was not only realistically earning the righteous life of good conduct but also away from evils like the envy, the Grudge. The people of the house were given food only after worshiping the guest and the deity and forefathers. The food which was left after eating after all was done to get rid of his appetite.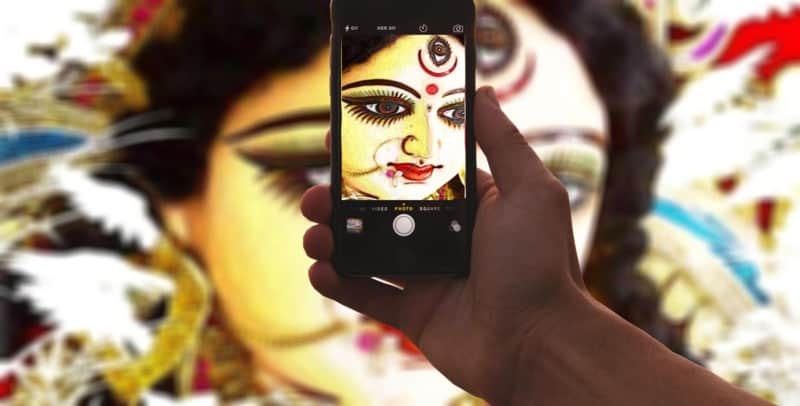 One day, Sudhakar got an opportunity to meet a saint with divine vision. Sudhakar, who was very polite, started speaking to Brahman saint that "All I want is that to feed my family only a little bit of food. I would be able to marry my marriagble daughters. If this is the only two works I could perform, then I will be away from all worries. You are the Divine Knowledge Stripe. Do you please suggest me some such mantra or tantra or Rudraksha, Gem stone or pooja so that I will be able to feed my family members and out of all suffering."
Hearing Sudhakar's compassionate request and sad story, Brahmin Saint counseled that, you should take holy ritual of Navratri fast. Do goddess Bhagwati ji for worship, do Brahmin food, chant the mantra of Bhagwati ji and give her home as much as you can. By doing all this, your impossible-looking work will also end in a pinch. The Sarasiddhi factor like Navratri Puja, Mokshadai and Holy Vrat can not be compared with any worship. Here we would like to tell a short story on Raghupati Nandan lord Sri Ram ji. Lord Sriram had abandoned his throne for the promise given by Father and adopted banavas. In Ramayana, Lord Rama had done all the work of an ideal son. When Lord Rama had gone to exile then Ravana had fraudulently taken away mother Sita to his kingdom. Lord Ram ji got saddened by separation from Sita ji. For the homecoming of Mother Sita, Lord Rama followed this Navaratri fast with great loyalty at that time. With the help of this fast, Raghupati ranjan lord sri Ram also construct the bridge with the help of the apes in the ocean. Lord Sriram defeated the great warriors and saved the saffron mother Shri Parvati. Lord Sri Ram by making Vibhishan a king of Lanka returned to Ayodhya. Because of the same Navaratri worship, Lord Sriram has been able to transform Anahoni into being.
Sudhakar was very impressed by hearing this . This voice touched Sudhakar's mind and he tried to complete this worship with complete loyalty. He listened to this and accepted Sadhu ji as his mentor, and with 9 years of loyalty, he followed this Navaratri fast. Seeing Sudhakar's allegiance, Mataji's mind became distraught for him and he appeared in front of Sudhakar himself at midnight. Seeing the mother in front, Sudhakar's mind was filled and eye's were wet. Mother blessed Sudhakar. Poverty became richer after receiving the blessing of Mata Maheswari.
This gives us the education that whatever work is done through loyalty does not remain in the middle. For this reason, a specific place of Navratri worship always remains in the mind of the devotee.
Nava Ratri Mantra For Puja
Prathamam Shailputri ch dwitiyam brahmcharini. Tritiyam Chandrghanteti Kushmandeti Chaturthakam.
Panchamam Skandmateti Shashtam Katyayniti ch. Saptamam Kalratri Maha Gauri ch Ashtmam.
Navmam Sidhidatri ch Nav Durga Prakirtitah.
Chant the above Nava Ratri mantra for atleast 108 times a day.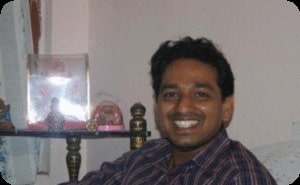 Himanshu Nayak India
Contributor at Ommrudraksha
---
Himanshu Nayak is a writer and Story teller. A Social activist.