By Diptimayee parida | bangalore August 7, 2017
Both Ganesh and Kartikeya are the two sons of lord Shiva and Devi Parvati. Kartikeya is the elder son and Ganesh is the younger son. Kartikeya killed many demons like Narakasura, Gajasura and known as the lord of war. He is the chief commander of the army of Gods. Kartikeya gets his name from the 6 kritikas who brought him up and consequently has 6 heads.
Valli and Devasena are two wives of Kartikeya. Kartikeya is worshiped more in south India where as Ganesh is worshiped all over India.
On the other hand Ganesh is having supreme place. In Hindus no religious work is completed without the name of shree Ganesh. Ganesh is blessed by Lord Shiva to be worshiped as Vigneshwer, removes all obstacles.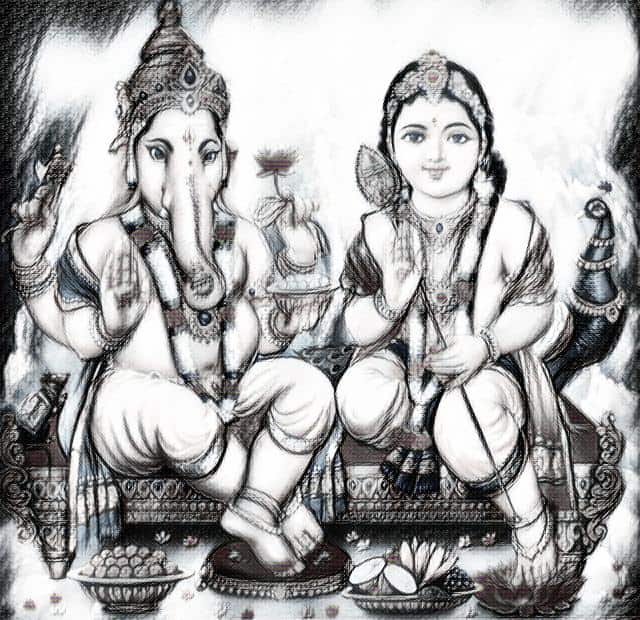 It is said that there was always a fighting between two brothers that who is the best. So in Hindu mythology there is a story about this.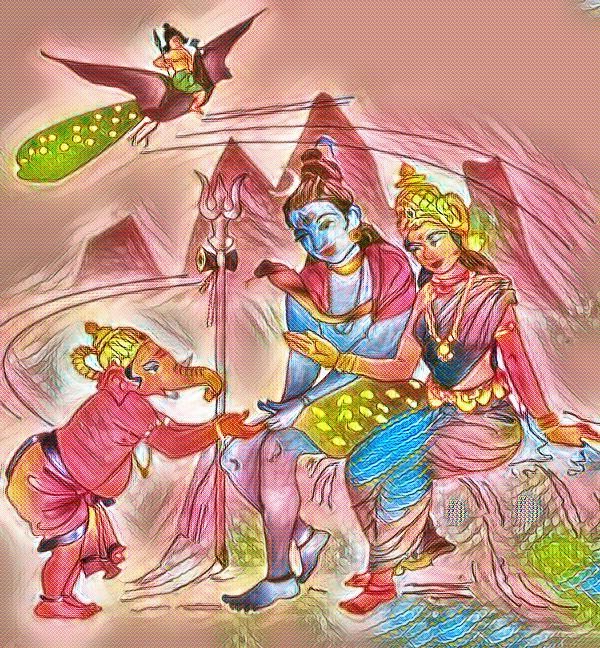 One day the devas gave a supreme fruit to lord Shiva and Parvati and told that who will eat it, will get the supreme knowledge. Both the brothers wanted to eat it, so this lead to an argument among them. So Shiva told them that who will circle the world for three times and came first will get the fruit. Then Kartikeya took his challenge and started his journey with his vahana peacock without wasting his time. On the other hand Ganesh knew that he is no matching to Kartikeya to won the race. Ganesh's vehicle is mouse. So Ganesh knew that with his huge belly and slow moving mouse he never defeat his brother. So he applied his intelligence and started circling his parents three times. By the question of his parents for the reason doing so, he replied that parents are my whole world. Whole world are within his parent, so he is circling the whole world by circling his parents. Lord Shiva and Parvati pleased with his answer and gave him the supreme fruit. From that day Kartikeya felt cheated and leave his parents. Ganesh is declared as the God of wisdom, clever and removal of obstacles.