Let us celebrate puja of mata Lakshmi during this festive season
17 mukhi offer on Lakshmi puja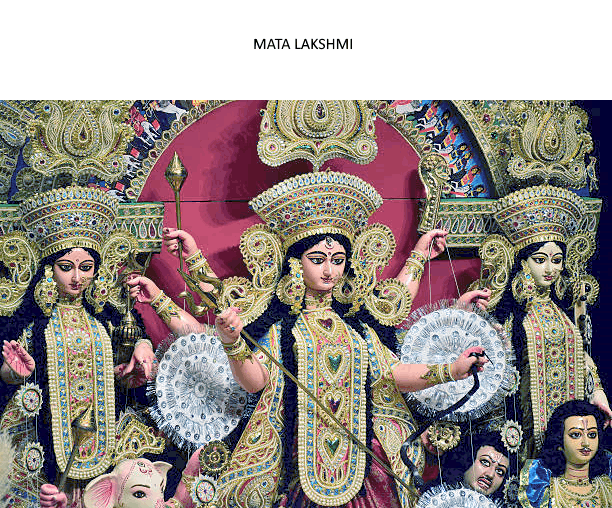 Let us celebrate puja of mata Lakshmi during this festive season of Diwali the festival with light and crackers. With tradition people put lamps with oil outside their home for hope that Lakshmi will come. The puja of Lakshmi or the worshiping of Lakshmi is for all those who wish to acquire wealth. Lakshmi comes to clean and neat houses and only to them who are proper in their work. This is the festival to honor mata Lakshmi who is the wife of lord Vishnu. The puja comes on the full moon day during the great puja of mata Durga. People generally paint the basket with red color and fill it with rice and decorate it with flowers and piece of cloth. Also many people make an image where mata will be sitting on the water lily with blessing with another hand. Her favor brings the prosperity and all sought her energy and blessings for wealth during this and next world. Also people keep themselves awake and pass the night awake to get full blessings of Lakshmi.
So let us welcome Lakshmi on this Lakshmi panchayatan. The day where all five elements enter this universe for happiness, Opulence, wealth, divine energy. Lord Mahavira had got nirvana on this special day. Also we celebrate the worship of Kali or Durga. The festival of joy and merry making, feasting and get togetherness be filled with all those who come forward to celebrate this.
On the special occasion we are selling the last stock of 17 mukhi rudraksha at through away prices. 17 mukhi rudraksha are in limited quantity with us and are actually 7 numbers available. All beads are of 25 mm - 26 mm size and are having perfect weight and clear lines. We are giving up to 40% off on the bead till the stock lasts.
---
Terms and Conditions
Call 9738907165 for all your queries.
Offer will expire till the stocks last of for a week.
Offer applicable on 17 mukhi rudraksha on ommrudraksha website.
Apply coupon code while checkout if applicable.Coupon code = lucky17
© ommrudraksha.com, #2, Marathahalli main road, Marathahalli, Bangalore, 560037