By Diptimayee Parida | Bangalore Aug 2, 2017
Mondays of the month of shravan are the most auspicious days for worshiping Lord Shiva.Million of Hindus doing fasting during the Mondays of shravan for getting the blessings of mahadev.It is believed that shravan month is very dear to Lord Shiva.According to ancient belief,offering Belpatra,water,unboiled milk to shivalinga during shravan Mondays is equal to visiting any pilgrimage.
According to Hindu mythology, Lord Shiva save the universe by drinking the poison which emerged from samudra manthana held in shravan month.Another belief is that, Monday fasting in this month ensure good prospective husbands for unmarried girls and good health for husband of married women. They believed that Parvati observed fasting in the entire month before Lord Shiva to impressed and married her.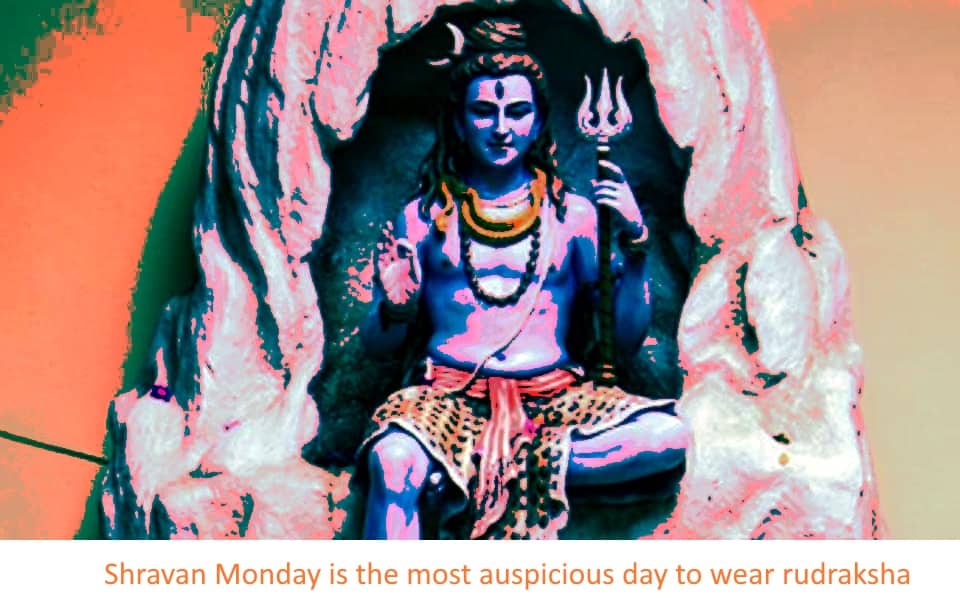 Devotee fast the entire day by worshiping mahadev, by offering water,sandal paste,dhatura(flowers and fruits of a poisonous flower plant) and belpatra.During shravan month people should eat vegetarian food. In some parts of india Womens are wearing green color bangles during this month for healthiness of their husband.It is believed that by doing sravan somvar vrat one can fulfill his/her desire and get prosperity by blessings of lord shiva.

People who chant om namah shivay or mahamrityunjaya mantra at least 108 times on all the mondays especially in sravan mondays get moksha and blessed with good health,luck and prosperity.
As Rudraksh is related to Lord shiva so many people feels this month monday is the most auspicious day to wear a rudraksha mala or any combination of rudraksh.