By Diptimayee parida | bangalore September 3, 2017
Hindus take importance of physical and spiritual cleanliness to attain purity and avoid pollution. So in hindu rituals it is believed, water has spiritually cleansing powers. So holy places of hindus are mostly situated on the bank of rivers, coasts, and mountains. Water represents the non manifested substratum from which all manifestations derive. It is considered by hindus to be purifier, life giver, and destroyer of evil.
Water is very essential for every Hindu rituals.water offered to god and the water collected after bathing the divines are considered very sacred. This water is blessed and are given as offering to the devotees. The water of the kalasa (purna kumbha) is said to be with divine essence, symbolising god. This is regularly used in different religious rites.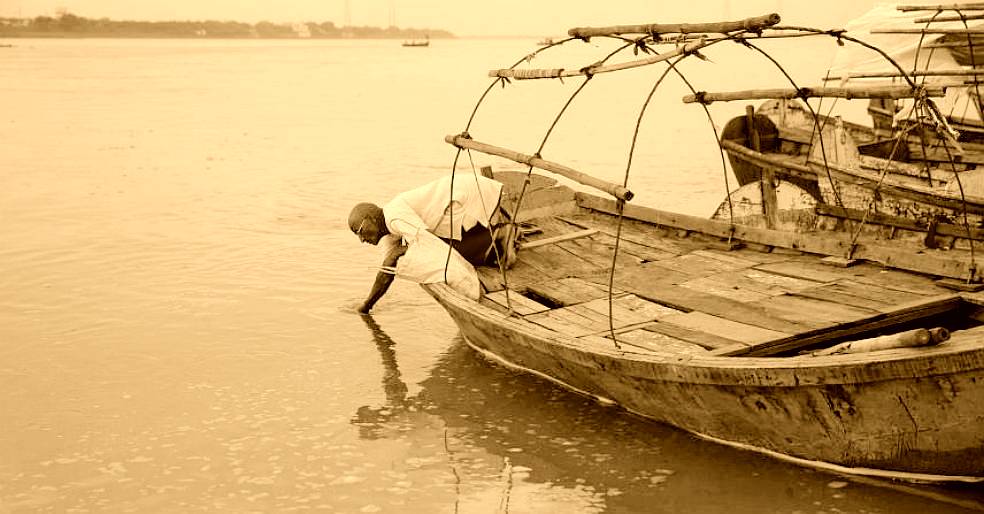 One of the religious ritual is tarpana(offering made to divine entities), which is the act of pouring water through the hands with the use of sacred grass as a symbolic gesture of recognition, thanking and pleasing gods.
Hindus sprinkle water around the plate before starting the meal which is a tradition.
Chanting of mantras while standing in water is called jalajapam. Neernila is chanting of hymns while standing in water.
In hinduism, after childbirth, a close relative pours a few drops of water on the child's body using his right hand is called Nir Talikkuka. It is said that this will bless to get good character.
Water also plays an important role in death rituals. Many funeral grounds are located near the rivers. After cremation the mourners bath in the river before returning home. By doing this the body of the mourner become pure.
Million of hindu take bath in holy rivers to wash away their sins and achieve salvation. So in every 3 years the kumbha mela is celebrated on the bank of the holy rivers.