By Diptimayee Parida | Bangalore Aug 4, 2017
Raksha bandhan or rakhi purnima is one of the most important festival celebrated in India.As everyone knows this is a special day for brothers and sisters,the day reminding about the love and duty between them.This festival is celebrated on the full moon day (purnima) of Shravan month of Hindu calendar.On this auspicious day the sister ties a soft thread(rakhi) to his brother's wrist,prays for the wellbeing and long life of her brother.Brother also promises for taking care of his sister for whole life.This festival is known as the symbol of love and protection.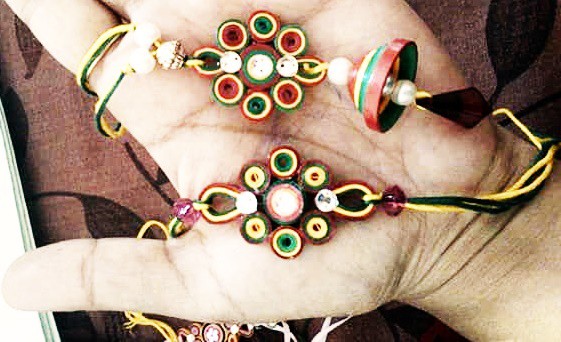 This day is celebrated in different ways in different parts of India with different rituals and traditions.In south India,it is called Avani Avittam.The day is considered to be important for all the Brahmins as they first take a holy bath then change their thread by chanting mantras.In north India it's called kajri purnima or kajri navami.On this day wheat or barley is sworn. Goddess Bhagavati is worshipped and farmers seek blessings for a good crops.In Gujarat people offer water on shivling and pray for forgiveness and prosper future.
In historical stories, the wives of soldiers ties rakhis for the protection of their husbands.In purana,the festival started when Indrani,wife of Indradev ties a talisman around his wrist before going to war on shravana purnima.All this makes the festival special.Now a days in the busy schedule of life the importance of this hindu festival observe through celebration of this festival.It increased to an extent that sisters send rakhi even if they aren't able to tie physically on their brother's wrist.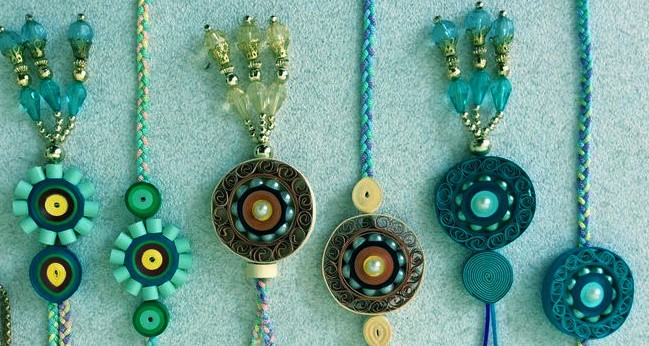 Now wearing a beautiful rakhi made from rudraksha beads is more protective.