By Smruti Swagat Ray Mohapatra | Khandapda August 6, 2017
According to Hindu calendar, the full moon day of the month "Shravana" is celebrated as "Gamha Purnima". Basically, the typical reason behind the celebration of this day is related to a great mythological character. On this day Lord "Balaram", the elder brother of Lord Shree Krishna, was born. Domestic Cows and Bullocks are decorated in traditional ways and are worshiped on this day. Homemade cakes and sweets are distributed with peace and happiness.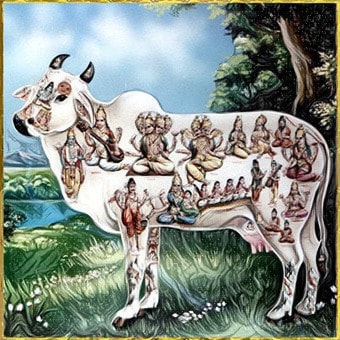 The other important feature of "Gamha Purnima" is "Raksha Bandhan". "Raksha Bandhan" means the bond of protection. On this day the sisters tie Rakhi on the hands of their brothers as a mark of affection. And the sisters demand protection for the lifetime from their brothers. In return, the brothers promise to take care of their beloved sisters and make them happy by offering them some gifts.
Another interesting characteristic of this festival is "Jhulan Purnima". It is believed that Lord Krishna and Maa Radha enjoy the beautiful rainy season of Shravana month. The ending of this month is celebrated as "Jhulan Purnima" or "Jhulan Yatra". Devotees decorate the idols of "Radha-Krishna" on a swing with full devotion.
Hence, "Gamha Purnima" is a festival of unity and affection. It strengthens the bonding of a sister and brother. This festival is full of spirituality, devotion and affection. And it is celebrated all over India with a great welcome.