Importance of Salagrama Sila
By Diptimayee parida | bangalore August 29, 2017
Salagrama silas are sacred black stones which come from the Gandaki River valley of the Himalayas. The qualities and characteristics of the salagrama sila are not found anywhere except in the Gandaki religion. It is the holy and powerful stone which never needed more prana pratistha as salagrama is Lord Vishnu himself. Salagram is Lord Vishnu pattern like linga is pattern of lord Shiva. Sri Salagrama is a smooth black colored shila by nature. Salagrama is worshiped by Hindus mostly Vaisnava and lord Vishnu devotees.
Salagrama sila had huge respect in vaisnava sampradaya. In Ram navami, Krishna janmasthami salagrama stone is worshiped as lord Vishnu. Salagrama is worshiped by hawan, yagna, sloka mantra, bath with ganga holy water and panchamrita every year. Salagram is daily worshiped by abhiseckham to please lord vishnu. If we keep Tulsi and Salagram together it willn't creates poverty, unhappiness, fearness in that house.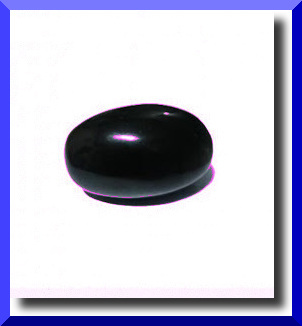 Salagrama is found with one or two or three chakra to unlimited beautiful chakra marks. Every chakra is described as different names of lord Vishnu. It is also found with marks like sankha, gada, hole, different sizes and colors like red, yellow, mostly black etc.
Benefits of salagram-
1- There is residential of goddess lakshmi, ganesha, saraswati and all gods in that house where salagram is kept and worshiped.
2- by offering tulsi leaves to the salagram easily pleased lord vishnu. Tulsi salagram marriage ceremony is celebrated in month of kartik every year.
3- Devotee of salagram never caught by yama dutta. One will attain Baikunthadham after salvation.
4-bathing salagram with gangajal everyday, one can be erased off all the sins like Brahmahatya.
5- It is believed that by chanting salagram mantra washed away all the sins.
6- In kali yuga if a person worsips sila with faith and love, he will eternally enjoysublime spiritual happiness.
7-where salagram and dwarka silas sit togethere, mukti also resides.