ASTROLOGICAL SIGNIFICANCE OF 12 MUKHI RUDRAKSHA RUDRAKSHA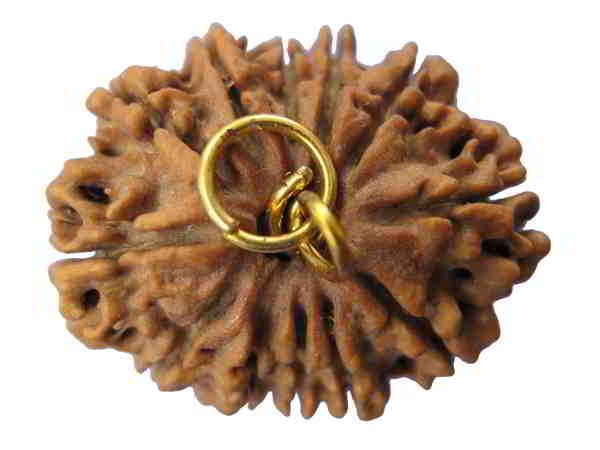 What all astrological benefits we get 12 mukhi rudraksha
The ruling planet of Twelve mukhi rudraksha is the Sun or Surya. The 12-faced Rudraksha is itself Lord Shiva and it is the rarest and the most important among all the varieties of Rudrakshas. This Rudraksha enlightens the person of the supreme deity. It makes wearer aware of consciousness and pure knowledge. Barah faced Rudraksha is thesymbol of the supreme God. This is the best among all the Rudrakshas. Wearer of Twelve mukhi rudraksha obtains all the worldly pleasures during his life span but also remains unaffected. Astrologically they are said to ease malefic effects of the Sun. Ek mukhi rudraksha has the the power to cure physical ailments like Head ache, ear ailments, Bowel problems, Bone weakness etc and also spiritual ailments such as lack of Confidence, Charisma, Personal power,leadership qualities and Prosperity. The Twelve Faced Rudraksha can be cappedin Gold or Silver and worn round the neck or be placed at the worshiping place. Beej mantra of twelve mukhi rudraksha is OM NAMAH SHIVAYA. The auspicious day for wearing this Rudraksha is Monday.
Detailed information on twelve mukhi bead
Ruled by Lord Sun. Wearer accomplishes the qualities of the sun - to rule and shine with brilliance, radiance and power. It blesses the wearer with assurance, self-power, self-restraint, energy, fantastic health and motivation in life. On a therapeutic level, this bead strengthens digestive organs. Eleven Mukhi Rudraksha Mantra:"Om Kraum Sraum Raum Namah" - Chant this mantra while performing japa. Associated with radiance, luster, brilliance, freshness and energy. Minimizes the malefic effect of the Sun. Drives away low self-respect. Reduces dependence on other people. Gives relief from stress, worries, suspicion and anger. Keeps digestive system in check. Gives relief in gut issues, pancreas, liver ailments, Indigestion and Irritable Bowel Syndrome. Within an initial Rudraksha, the mukhis are nicely defined and move end to end. The corns and shapes are organic and there are no cracks along the mukhis. The beads are glistening, healthy and devoid of almost any insect holes. Rudraksha beads are primarily procured from Nepal and Java. Nepal beads are relatively bigger in size and have clearer and darker Mukhis (lines) than Java beads. Both Nepal and Java Rudraksha beads emit electromagnetic vibrations that influence our body energy facilities viz Chakras and bring back stability and sequence, in wearer's life. Rudraksha may be worn in silk/wool thread or capped in silver/ gold.
Mythological Story
As per the Samba Purana, Lord Krishna married Jambwanti. They had a son named Samba. He was really handsome. His appeal and radiance was exemplary. After he committed a sin and consequently was afflicted with leprosy. His youthful allure now began to wilt and proceeded towards a very challenging physical look. His health started to fail. He invokes Surya / Sun. He prayed sincerely until Surya seemed and blessed him. It was with Surya's blessings that Samba can do away with this misfortune. Thus he was disease free and handsome once more.