If we are going to wear the beads initially
To make the beads powerful we can recite the Pranpratishtha mantras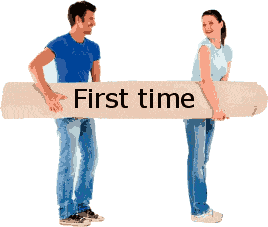 Rudraksha /Rudraksha mala/Rudraksha jewelery might be filtered and empowered before wearing. Reciting of Rudra abhishek and Pranpratishtha mantras makes them cleansed and invigorated. Washing the Rudraksha dots and offering incense, shoe glue and different contributions acquires great contemplations inside rudraksha globules/rudraksha mala/rudraksha jewelery. ommrudraksha dependably plays out all ceremonies previously transporting any item. You have to specifically wear the rudraksha on a morning after shower. Wearer can recite "Om Namah Shivaya" and the Seed mantra for the mukhis multiple times alternatively. Reciting multiple times is more benefitial and reciting multiple times is the most favored one.
Reciting of the accompanying mantras all the time in your day by day profound control invigorates.
Common mantra for all rudraksha mukhis "Om Namah Shivaya"

Beej mantra for Individual Rudraksha beads
Please click on the link to read more on rules while wearing Rudraksha for the first time .