How to Energize Rudraksha mala
Simple steps to energize rudraksha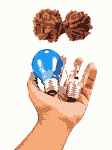 We can energize Rudraksha beads or rudraksha mala by following some basic steps. Rudraksha mala/rudraksha beads is energized before sending it to the customer. We employ holy people for the puja of Rudraksha mala/beads before dispatch. The texts written are for information purpose only. Wearer can follow his own ways of energizing the mala/beads. There are no strings attached to the rules. Energizing is a way of putting our good thoughts into the mala/beads which ultimately gives better results to the end wearer.
Choose an auspicious day and time for blessings.
Blessings may be done by the wearer, his Guru or a priest.
After bath, with a pure mind and body arrange the items for blessings.
Read more on rudraksha energizing process
Written by Rashmita Nayak