Date : 13/02/2011
Event Name: 'KABI BIHAR ANUKULYARE SARAT KAR NKA KABITA SANDHYA'
VENUE : Pustaka mela, SBI Press corner, Bhubaneswar, Orissa, India
A great event organized for sahithya/literature enthusiasts had taken place during the weekend of February 02, 2011 at the Pustaka mela: SARAT KAR KABITA SANDHYA. Several events had taken place during the course.
Renowned persons like Santanu acharya, Rajat Kar, Manorama Biswal Mohaptra, Sarat Kar himself, Secretary of Kabivihar Bhagaban Biswal, SBI Sahitya Parisada Secretary Narendra Behera, Minati Mishra etc had analyzed the sarat kar's Poetic Achievents i.e in his poem- ANANNYA , DRUTA BILAMBITA , MANTTHAN & ROMANTHAN etc.

More than 70 participants had attended the Program. it was applauded by Sarat Kar seeing the gatherings & people's interest in collecting his Books.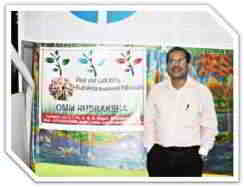 Sarat Kar praised the organizing caliber of Kabibihar. This amazing event was organized with support of Satya biswal and by Himanshu nayak, with the precious support of Sarat Kar.